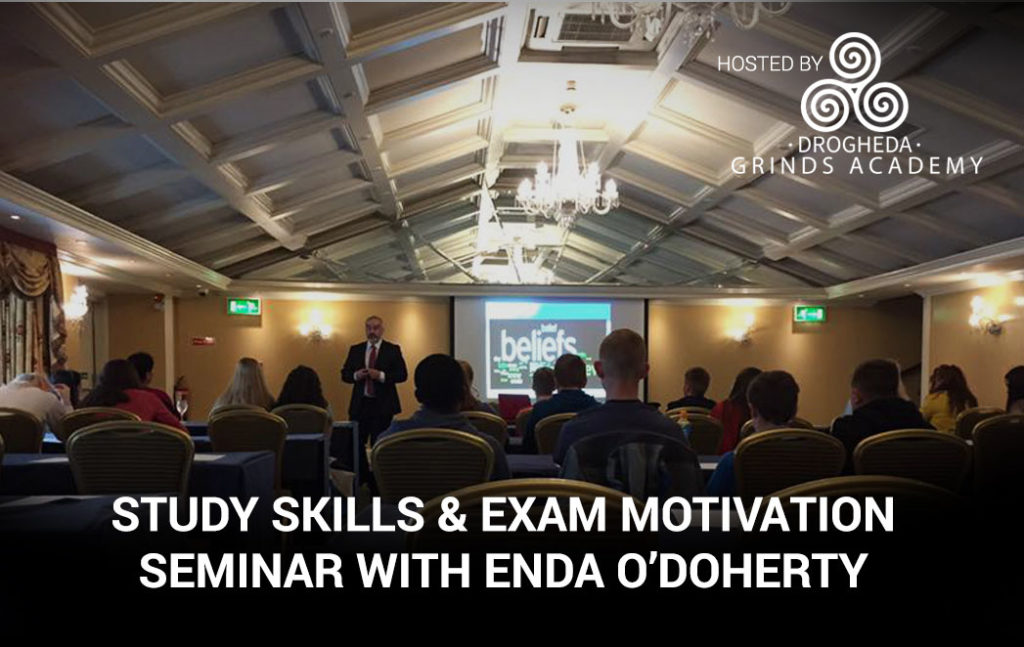 The next Study Skills Seminar & Exam Motivation Seminar will take place on Saturday the 30th November 2019 in the D-Hotel, Drogheda
Still not sure how to study effectively for your exams and make the most of your revision time. Start your year off with the best intentions & motivation. Book your Study Skills & Exam Motivation Seminar place with Enda O'Doherty of Study Skills Ireland. Over 500 students from Drogheda have already attended over the last three years. Check out what students thought of our last seminar here
Secondary Students: Study Skills Seminar & Exam Motivation Seminar
Speaker: Enda O'Doherty
Date: Saturday, 30th November 2019
Time: 9.30am – 1.30pm
Location: The D-Hotel
Who should attend: 1st Years to 6th Years
Cost: €10 per student
Limited Places: To book your tickets click on the button below

Pictures & Feedback from our previous Study Skills Seminars;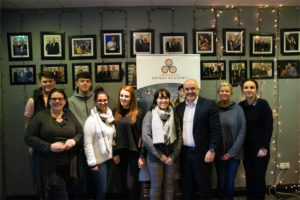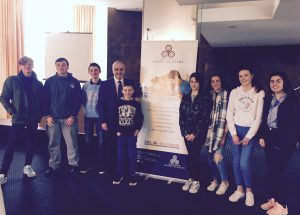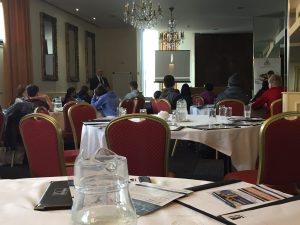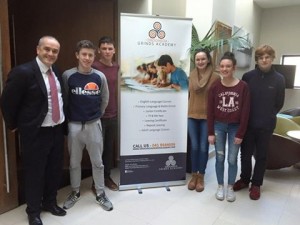 'My daughter thought it was amazing and I got back a completely different child. She was happier and felt she had a plan for the next few months' Mother of 6th Year student attending
'It really built my confidence in knowing what I had to do to achieve the grades I needed for the career I wanted. Wasn't too sure going into the seminar if I would like it but came out feeling it was the best day ever. Thanks Enda'
'My son said he never laughed at a teacher so much in his life. He came out with a totally different appreciation for studying and motivation. He put his head down and started applying the things he learned that evening and for a 14 year old lad in third year that we had to force to go to the seminar it was great.'
'I though Enda was some character. He explains things in a way you want to listen and you actually took notes and it really cleared my head. Got a great buzz and came home ready to get into the books' 6th Year student.

Who should attend: 1st Years – 6th Years Secondary School Students
The one day seminar covers a wide range of skills including motivation, goal setting, time management, exam performance, note taking and memory techniques and coping with learning issues and exam anxiety. The goal of this seminar is to equip students with the skills and motivation to achieve their potential and is suitable for 1st years to 6th years.
The seminar is delivered by Enda O'Doherty; consultant, teacher, Ironman, comedian, and motivational speaker who delivers a powerful seminar on how to motivate students to engage in proactive study methods to reach their potential. Enda connects with students in a very real manner and discusses balancing studying and the importance of study / life balance and perspective.
Enda has over 25 years experience in education, motivation and goal achievement. Having completed both Ironman UK & Sweden he has a unique insight into personal and team performance. His most recent challenge has seen him carry a washing machine for 9 marathons over eight days from Belfast to Waterford in aid of Pieta House.
His recent Study Skills Seminars in Blackrock College, Alexander College and numerous venues around Ireland have been extremely well received by students and parents alike. This study skills seminar is being hosted by Drogheda Grinds Academy and is open to all 1st year to 6th-year students that wish to attend.