Making the most of your Transition Year – 8 Week Introduction to Russian Language
Drogheda Grinds Academy (in association with some local secondary schools) have an 8 Week Introduction to Russian for Transition students. Students from all schools may attend but places are limited to 12 students max. This course is perfect for students that want to make the most of their transition year and add something different to their TY portfolio. TY is a great opportunity to step outside of traditional school and learn something different. Many courses are now offering Russian as a combined subject language with degrees in business and international marketing and finance.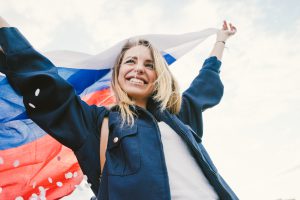 The course teacher is a qualified Russian teacher (native speaker) and qualified to examine Leaving Certificate Russian for 2018/2019. She will also be giving weekly and intensive grinds for Leaving Certificate Russian with Drogheda Grinds Academy for 2019 & 2020.
The 8-week transition year course will cover an introduction to the Russian language & alphabet. Students will receive a Certificate of Completion at the end of the 8 weeks.
The course will run for 8 weeks in September / January / April once a week for 1hr. (Wednesday 7.30pm – 8.30pm)
If you would like to book for this course. Please call 041 9844696 or fill out the form below. The course is only €85 for 8 weeks and places are limited. Please note we are also running a Transition Year 8 Week Introduction to Chinese language & Culture. Students can opt for either Russian or Chinese or both.
Making the most of your Transition Year – 8 Week Introduction to Russian Language