Dated: 22/05/2018 – 'I want a teacher that loves their subject and is enthusiastic about putting across their point in different and interesting ways. I want a teacher that can see where my weaknesses are and will encourage me to overcome them. I want a teacher that tells me that 'I can' and that 'I will' be able to achieve my goals. I need a teacher that is dedicated and has experience correcting state exams to help me achieve the points I need. I need a teacher to guide me in the right direction to achieve my full potential'.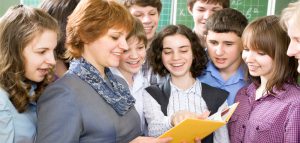 If you think you are this teacher – Drogheda Grinds Academy and sister locations in Navan and Swords are hiring 40 teachers for September 2018/2019. Teaching from 2.5 to 6 hrs per week evenings, weekends and midterm & school breaks across all subjects and levels with excellent rates. If you want to join our team of inspiring teachers email your CV to our Director of Studies
irene@droghedagrindsacademy.com
for June interviews.
I want a teacher that loves their subject…