Summer Spanish Challenge – win a Samsung tablet & Free Term of Spanish Grinds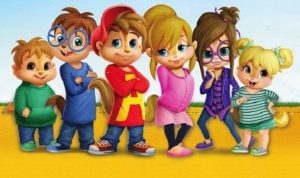 Drogheda Grinds Academy is setting a Summer Spanish challenge to 3rd, TY & 5th Years this July and August. Watch Alvin and the Chipmunks cartoon Episode 1 – Talking Teddy in European Spanish (settings) on Netflix settings and pick a character to 'do a 3 minute Spanish voice over' in our Summer Spanish Challenge. The amazing prize is an Samsung table (worth €250) and €250 voucher towards Spanish Grinds for 2018/2019.
How to enter?
Register by messaging us on Facebook with your name, age, school and year. The first 25 students that enter will be in with a chance to win this great prize. All students will come to a 'Spanish evening' at Drogheda Grinds Academy and two of our Spanish teachers will be there to judge who is the 'best chipmunk' or Alvin. Each student must 'voice over' for 3 minutes.
The winner will receive a voucher for €250 for Spanish grinds and a Samsung Table, second place wins €150 voucher & third place wins €50 voucher. All students who present on the evening will win a Free Place on Enda O'Doherty's Study Skills & Exam Motivation Course in September worth €95. Teachers will judge on accuracy, pronunciation and representation of character. This is a fun challenge for students.
Drogheda Grinds Academy has over 75 students each year from primary to 6th year across 7 different classes for Spanish. Teachers always recommend watching cartoons in Spanish to help them with their spoken language comprehension and aural exams. We are taking it one step further with a fun challenge.
Terms & Conditions:
Parents may register for their students but they must be going into 3rd, TY or 5th Year. Students must also confirm that they are going to take part in the challenge. The challenge is open to students from Louth and Meath schools only. Native Spanish speakers may not take part to make it fair. You must select a speaking part for a 3 minute section of the episode.
Good luck and get entering. Deadline to enter your name is the 1st of August 2018
Summer Spanish Challenge – Win a Samsung Tablet & €250 Voucher for Spanish Grinds