Drogheda Grinds Academy – February Intensive Revision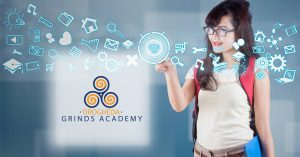 February Intensive Revision  2021 is now open for booking. Our classes have limited class sizes to ensure focused revision and attention and due to COVID we have reduced places. Classes run from either 9am – 3pm or 10am – 4pm. Short breaks are provided throughout the day with water provided to each student.
These classes are exam focused revision examining key areas for students including timing, revision techniques, how to answer the question asked. Excellent notes are provided and all our teachers are qualified second level experienced state exam examiners. Please call the office if you have any questions on 041 9844676. Please note early booking is advised.
Cost: Special 3 for 2 offer of 295 Euro for 3 subjects / 150 Euro for 1 subject.
Subjects for February Intensive Revision
If you wish to attend any of these subjects, please complete the booking form asap as we are currently booking or call 0419844696 for the 3 for 2 offer.

LEAVING CERTIFICATE REVISION FEBRUARY 2021
LC Business HL – Tuesday, 16th of February 10am – 4pm
LC Accountancy HL – Monday, 15th of February 10am – 4pm
LC Economics HL – Saturday, 20th of February 10am – 4pm
LC English HL (Option 1) – Sunday, 14th of February 10am – 4pm
LC English HL (Option 2) – Sunday, 21st of February 10am – 4pm
LC Maths HL – Sunday, 14th of February 9am – 3pm*
LC Maths OL – TBC
LC Irish HL (Option 1) – Monday, 15th of February 10am – 4pm
LC Irish HL (Option 2) – Friday, 19th of February 10am – 4pm
LC Irish OL – Friday, 19th of February 10am – 4pm
LC Music – Monday, 15th of February 10am – 4pm
LC Spanish HL – Wednesday, 17th of February 10am – 4pm
LC French HL – Wednesday, 17th of February 10am – 4pm
LC German HL – Wednesday, 17th of February 10am – 4pm
LC Russian HL – Sunday, 21st of February 10am – 4pm
LC Geography HL – Tuesday, 16th of February 10am – 4pm
LC History – TBC
LC Biology HL
LC Chemistry HL – Saturday, 20th of February 10am – 4pm
LC Physics HL – Friday, 19th of February 10am – 4pm
LC Art History  – TBC
LC DCG HL – TBC

JUNIOR CERTIFICATE INTENSIVE REVISION 2021
JC English –
JC Irish HL – Monday, 15th of February 10am – 4pm
JC Maths HL –
JC Science –
JC French –
JC Spanish – Sunday, 21st of February 10am – 4pm
JC His / Geo – Thursday, 18th of February 10am – 4pm