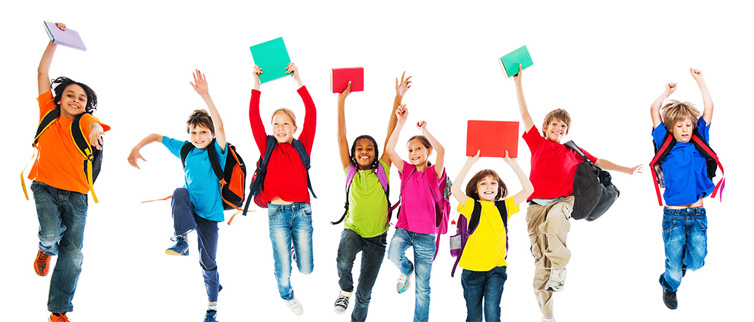 Primary School: Maths, English Irish, French & Spanish Primary Program & Homework Club
The Drogheda Grinds Academy is running five classes for primary level students from 5th & 6th Class from September 2017. Students can choose Maths, English, Spanish, French or Irish subjects. Each term is 8 weeks long with classes for 1 hour. The next term starts on the 9th September 2019. There are limited places in each class. Primary classes run every 8 weeks. There are no primary classes run during the mid-term break or over the Christmas & Easter break.
These classes focus on building up confidence in vocabulary, grammar and listening & oral aspects of each language. The material covered will adequately prepare them for 1st-year junior certificate level English, French, Irish and Spanish. The Maths classes will cover core areas that students struggle with most and must have as a foundation for 1st-year.
Classes are from 3.30pm – 4.30pm and 4.30pm to 5.30pm. There is a maximum of 10 per class for primary.
Fees: €95 per student per subject
TIMETABLE / HOMEWORK & AFTER SCHOOL CLUB

---
English & Literacy: Oral language/reading/writing for Students with SLD ie Dyslexia
Please contact the Drogheda Grinds Academy to book your child in on this program. It's limited to 8 places maximum. The program is 8 weeks long and commences the 8th of January 2018
Program 1: Primary 5th & 6th Class
The following skills would benefit senior primary school classes, particularly 5th & 6th class; children would be prepared for their transition into secondary school, as they would essentially be taught how to read for the purpose of studying and learning. Skimming and scanning text: how to identify important facts and highlight.
Use important facts to create a mind-map.
Use a mind map to write a well-structured piece of writing.
Using a mind map for learning and revision purposes.
Creative writing: emergent to proficient writers. (All levels)
Vocabulary development. (All levels)
Reading Comprehension strategies
Teacher is qualified Primary School teacher with experience working specifically with students requiring SEN with Dyslexia or SLD
Classes are from 3.45pm – 4.45pm and 4.45pm to 5.45pm. There is a maximum of 8 per class. Classes run once a week on Monday
Cost is €95 for 8-week term – 1 hr per week

---